It's been nearly a week since I headed out of town for the Ali Brownlee 5k so I thought it's about time for a race review!
When I signed up I thought I would be running 5k's for fun. The gym was going well, I was feeling positive. However, it's been swings and roundabouts as per and three weeks before the race I remembered, I had the Ali Brownlee event booked.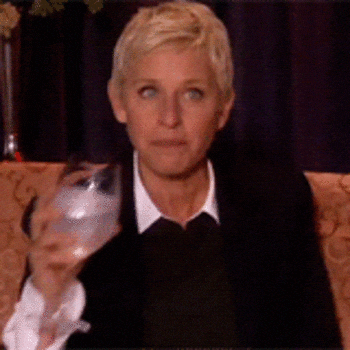 So, I carried on with my plan I formulated and tried not to panic! I managed a two or three 5k's in the run up which boosted my confidence but my pace and overall time was flagging.
Even before the constant backlash of injury I was a 'slow runner.' But for once, I was grateful I could reach the distance and time and pace will come later, when my fitness returns.
The day before I thought I actually may not even make it round. After we parked up we walked the 2 miles to the football ground where it was starting. However, on the way we took the 'wrong' turn. We thought we were taking a shortcut to the grounds but the road was cut off from the public.
Add that to every time I was taking a step my shins felt it. How was I going to run 5k when walking the two miles to the start line had me doubting so much!
But, we made it to the start line with plenty of time!
I shuffled into the back of the line, the 35+ minute section. The aim was to get around. I spontaneously planned a run/walk but once we set off I just kept going. I used the tag and pull method.
Spot a person, keep to their pace and then pull forward. I used this method to get me though 2 miles. Slow and steady, overtaking people. Then I found myself in a gap of people. This was pacing trouble for me. I felt like I was going too fast and so I slowed down a touch.
2.5 miles in we hit the 'hill.'
I plodded on up until this point and then I couldn't keep my legs ticking over. I slowed the pace right down but nope. Not happening so, walk break I was.
At the bottom of the hill, it was a roundabout, once around this, back up the hill. This was the final kilometre.
However, going back up the hill was harder, so, walk break till I reached the peak.
Thankfully it was all downhill from here, to the finish!
The finish line was in the stadium itself and the last 0.10 of the 5k was around the pitch itself. I'd gone from concrete to soft grass. It felt really taxing but the finish line was insight and well, I couldn't take a walk break now!
Over the line, I was thankful it was over. The weather was in its twenties (Celsius), it was incredibly hot and all I wanted was a fresh bottle of water and my medal!
My overall time for this event was 39:03 for a chip time. 39:30 on my Garmin. I was aiming for sub 39.
My A goals – 37minutes
B goals – 38minutes
C goals – 39 minutes
Like I said earlier, I'm not chasing PB's, I'm not fit enough and there's still biomechanical imbalances that need challenging and fixing.
I'm absolutely over the moon that I completed it. Even taking a walk break on the hill, I don't care, I finished!
If anyone is interest in the nitty gritty, my pace dropped each mile.
Mile 1 – 12:09
Mile 2 – 12:43
Mile 3 – 13:12
It's been almost a week, I ran today, my longest run of the year so far at 4 miles. Again slow, but I have the millage under my belt. Fingers crossed I'm finally getting a good run in, I'm hopefully making a solid comeback!
To review the race itself; I loved the route, I loved the starting and finishing inside the Stadium.
The finisher pack came with a race Tee and a medal! I love a good finishers Tshirt! I want to say it saves me buying new gym kit….but I cant resist a good sale bargain 😉
The only thing I wasn't keen on was the lack of information. The race number came two weeks before the start date with a letter directing us to the local running site which deals with run events around this town. I couldn't find a postcode for the satnav or a start time on this page. So I googled the event and took the information from a local news page.
But really, I'd do it again and I'd recommend it!
Thanks for stopping by!